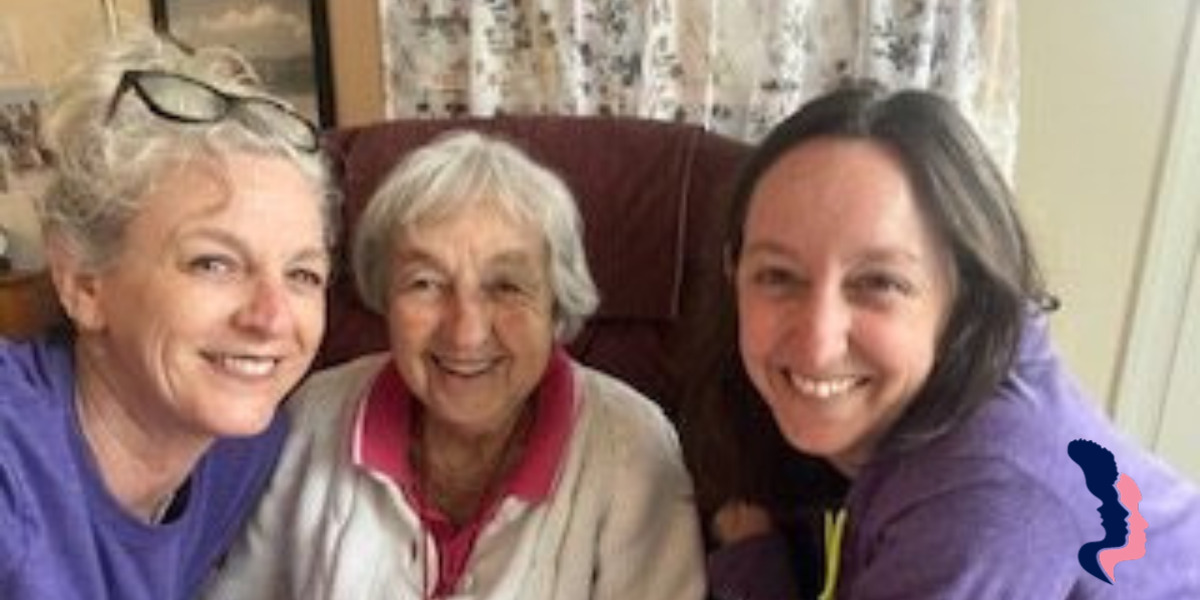 Meet Dr. Ellen Bentz By Peni Jo Renner
PTFW Board Member Dr. Ellen Bentz was kind enough to step into the spotlight this month and tell us about herself. 
You may not know Ellen yet, but read this article and you soon will!  The first thing you will learn is that Ellen is a lifelong learner. Albert Einstein said, "Education is not the learning of facts, but the training of the mind to think." Like Einstein, Ellen pursues her education not to amass facts but with the goal of making the world a better place. 
According to her PTFW bio, Dr. Ellen Bentz serves as the Vice President for Infection Prevention, Safety, and Reliability for Bon Secours Mercy Health. Ellen has accountability for advancing safety, reliability, performance improvement, and infection prevention efforts across the ministry's continuum. With over three decades of clinical nursing, performance improvement, infection prevention, and quality consulting, Ellen is delighted for the opportunity to contribute her knowledge, skills, and abilities to advancing healthcare.
Ellen earned her Associate Degree in Nursing from Santa Monica Community College, her Bachelor's in Social Work at Temple University, her Master's in Public Health from Drexel University, and her Ph.D. from Walden University.  As someone who will never stop learning, Ellen is currently pursuing her Mental Health Nurse Practitioner degree.
An energetic, creative, and enthusiastic child, Dr. Bentz enjoyed sewing, crafting, directing plays, swimming, biking at the beach, roller skating, and reading. She still enjoys these activities but hosting murder mystery dinners has replaced putting on plays. She still enjoys dressing up in costume for the Renaissance Faire "and any other occasion," she says.
Above all else, Dr. Bentz enjoys the time she spends with her family. She has a teenage daughter and son and derives pleasure from watching them grow and develop into the people they are becoming.  Her mother suffers from dementia and she and her sister share "primary custody" of her. "Helping (Mom) navigate her life and sharing the challenges with my sister have moved our sibling relationship into new territory".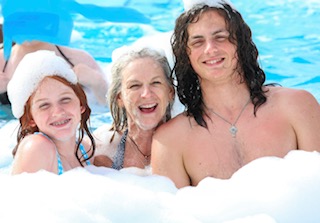 Dr. Bentz is happiest at her beach home "when my toes are in the sand and the sun is on my shoulders." Ellen enjoys her work, values her many friendships, and derives meaning and satisfaction from her numerous volunteer activities.
Dr. Bentz volunteers with a non-profit organization called Athletes Serving Athletes whose mission is to help athletes of all abilities experience the joy of running and racing. "We are runners who use adaptive joggers and other adaptive devices to partner with athletes who could otherwise not run alone", Dr. Bentz explains. "I first saw this group at a local race and was amazed at the positive energy they projected….I thought, 'I want to do that!'" Athletes Serving Athletes is based outside of Baltimore and Dr. Bentz has been running with the Frederick Chapter for 3 years. "After 20+ years of running for me now I get to run for someone else. It's amazing to see the joy this brings our athletes, their families, and my fellow 'wingmen,' Dr. Bentz says. "My involvement with ASA reminds me of Prime Time for Women, in that both organizations stress the importance of positive connections and bring people together through fun, healthy activities that promote mental and physical wellbeing. My emotional batteries are recharged with every run that I do with ASA." 
Dr. Bentz, who serves as President of Prime Time for Women, Inc. says she derives similar energy and positivity through her involvement with PTFW. Her PTFW activities include the book club, group golf lessons, local theater, and charity events such as It's A Blessing To Be A Blessing and the Coldest Night of the Year walk. "PTFW is a great way to expand horizons, meet new people, try new things, and give back to our community."