You Can Make a Difference...
Prime Time for Women is committed to the belief that women in their PRIME are uniquely positioned to help other women. Do you know why? This is because women in their prime have lived a little. They've made mistakes, and have learned from those mistakes. We no longer think we have all the answers (oh, how our children wished we had known this sooner). Plus, we don't sit in judgment of others.
Give Back with Us...
Over the years, we have all had our struggles and have benefited from the support of caring individuals. Now, we want to do the same for other women. For this reason, Prime Time for Women is proud to partner with community agencies that serve women and share helpful resources. Nonprofit agencies interested in sharing content on Prime Time for Women's  Community Resources page are encouraged to contact us.
Thank you to Our Partners...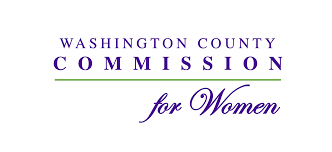 The mission of the Washington County Commission for Women is to act as a catalyst for change. They accomplish this by educating the community on women's issues, promoting the role of women, advocating on behalf of women, and celebrating their accomplishments. The Washington County Commission for Women is a non-political and non-partisan organization. And they serve as a source of information and referral for women. Lastly, they promote the full and equal participation of women in work, government, and society.
Prime Time for Women, Inc is pleased to support CASA's mission and proud to partner with CASA  to increase awareness of domestic violence. CASA is a lifeline for people in Washington County who have been affected by domestic violence, sexual assault/abuse, and rape. Their programs and services provide the professional support and guidance necessary for these individuals and their families. Their services allows them to survive violence and abuse and establish a new and safe direction.