About Prime Time for Women...
We are an inspiring, caring community that helps women in their prime be seen, be heard, and live healthier lives.
Prime Time for Women was founded by a woman to benefit all women.  From a family of seven sisters, Bernadette Wagner knows the power of strong, supportive female relationships and wants others to experience the same.
What We Do...
Connecting Women
Prime Time for Women is all about connecting women to enrich their lives! Join our events and online programs to explore exciting ideas and novel perspectives, make new friends and tap into the support you need to create the life you want. Prime Time for Women provides opportunities that improve your health, increase your life satisfaction and double your joy!
Sharing Stories & Inspiration
Gain access to women who are experts in health, finance, beauty, relationships, cooking, crafts and more. Our events, library of videos and articles provide an opportunity to meet, listen to, learn from, and participate in in-depth conversations with inspirational women who share their stories of success and overcoming obstacles.
Providing Resources
Sometimes life is difficult. Sometimes we need extra care and support…We have a passion to be a balm to those who are struggling. Prime Time for Women partners with countless organizations that exist to support women in need.
Bernadette's Story...
Over the course of my life, I've been a jack (or should I say jill) of many trades, and now in my 60s, I'm adding community activist to the list!  Speech Pathologist, wife and mother of five, elected official, co-Founder and Executive Director of a nonprofit and TV host—all have shaped me and led to this new exhilarating chapter of my life.
In my mid-50's I began studying the science of healthy aging. The scientific research confirmed what I had long suspected: when women get together, they are heathier, happier and better positioned to contribute to their communities. In 2018, I founded Prime Time for Women, LLC to celebrate, connect and empower women from diverse backgrounds and to encourage their exploration of new possibilities during the second half of life.
Due to the world-wide pandemic, I realized two things: 1) I had an even greater desire to share Prime Time for Women's empowering and healing vision with more women and 2) I recognized my need for support and encouragement to do so.  I decided to create a nonprofit so that civic minded businesses could financially support the vision and talented board members, with specialized expertise, could guide the efforts to better fulfill the Prime Time for Women mission.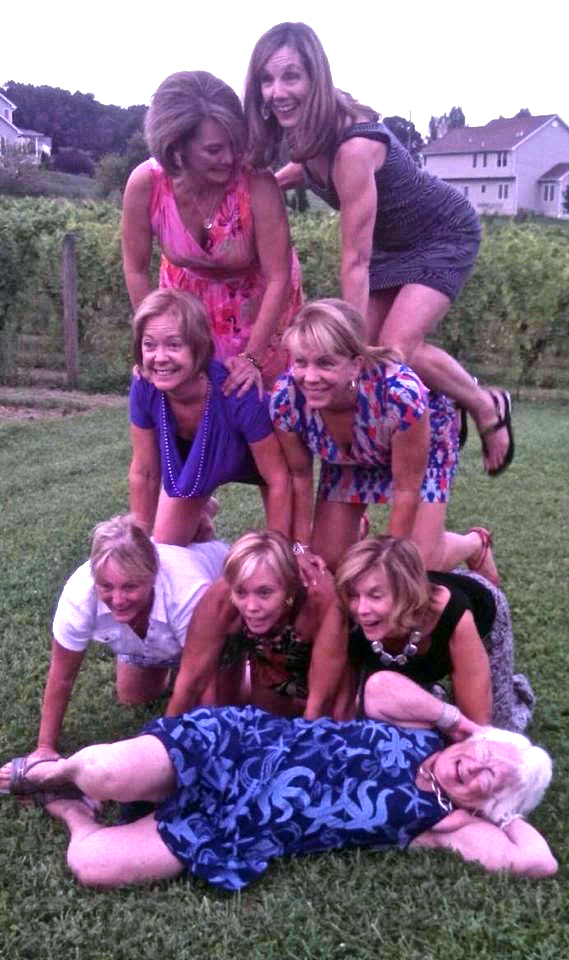 I grew up in a family of seven wonderful sisters with one incredible mother. I have been fortunate to know the power of strong, supportive female relationships and have benefited from them my entire life. Because of those relationships, I have felt valued, needed and above all a tremendous sense of belonging. I founded Prime Time for Women so others, during the prime of life, could experience those same things.
I've always believed that women can attain far more together than what they can accomplish individually. For years my sisters, mother and I would build pyramids at family gathering.  I literally and figuratively stood on the shoulders of these strong, wonderful women who supported me and lifted me higher. I am privileged now to do that for others!