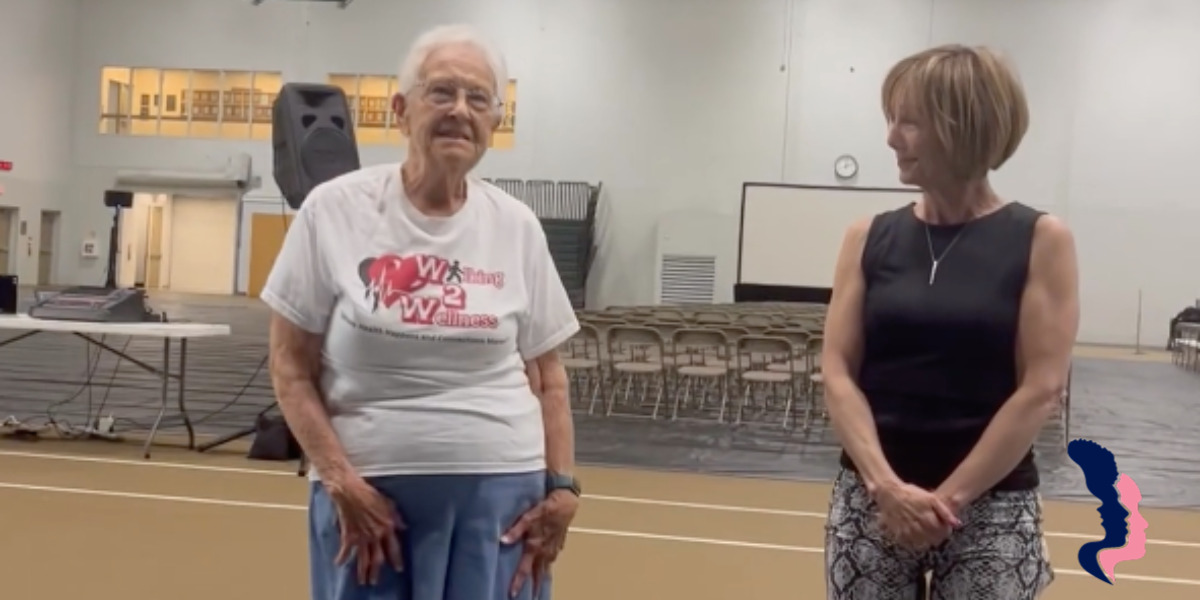 Walking to Wellness Celebrates 1st Anniversary By Bernadette Wagner
Prime Time for Women's Walking to Wellness (W2W) is so much more than a group of people who get together to exercise.  W2W, a group composed of 139 people, recently celebrated its 1st Anniversary of walking, learning, and connecting. That's right, for 54 consecutive weeks, the members have gathered to learn from health experts and fitness leaders, share their own stories, and enjoy the health benefits of positive social connections while walking.
This is a group of people who started out as strangers but over time have been transformed into a community of caring friends.  Of course, they still come to walk, but now they come together to share their lives, their hopes and struggles, their losses, and their joys as they walk. They come to offer support and more importantly to receive support.
 I love Walking to Wellness!  As the founder of Prime Time for Women, I started W2W thinking it would be good for others.  But you know what?  It's been really good for me and incredibly meaningful too! Every Wednesday over dinner I tell my husband some inspiring story I heard from a fellow W2W member. Some of the stories have blown my mind.  I am privileged to hear stories that give me a glimpse of the fortitude and courage required to overcome some of life's most difficult situations, from the loss of a child to a loved one coping with addiction to a newly diagnosed health problem. Their resilience is inspiring!
Sometimes, I leave W2W feeling giddy! There's nothing quite like walking around the track at Hagerstown Community College and hearing about new love, marriages, and the birth of grandbabies. I love it when people talk about recent retirements that allow for more time to volunteer, travel and pursue new interests. I am reminded that like them, I am not done, yet!  We are in our PRIME! We have much to accomplish, dreams to pursue, people to meet, and passions to explore. 
The W2W community also recently celebrated Ardeth Mullendore's 92nd birthday.  I could write about it but I'd rather you hear from Ardeth directly! Click the link below to watch now. If you are inspired, please join us at the ARCC at Hagerstown Community College every Wednesday at noon! Hope to see you there!
https://www.facebook.com/watch/?v=127636630285783&ref=sharing