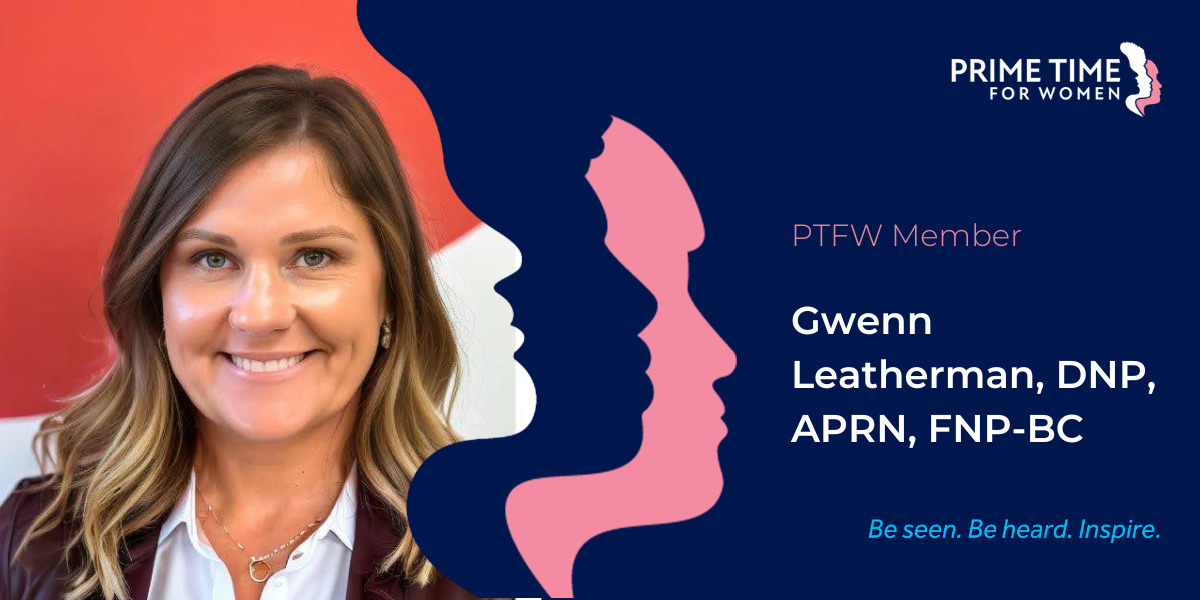 Pursuing My Dream: Patient-Center Primary Care
Leatherman Healthcare is a Nurse Practitioner-owned adult primary care office. Our mission at Leatherman Healthcare is twofold, disease prevention and health promotion for our patients and community members. Within the four walls of Leatherman Healthcare, we focus on meeting that goal by delivering integrated, quality healthcare in a collaborative, patient-centered atmosphere.
Outside of our office, we promote health and wellness through participation in community volunteer opportunities, charity fundraisers, and a multitude of different learning seminars. Every day, in every patient interaction, I strive to embody the many roles of a nurse practitioner: "provider, mentor, preceptor, educator, researcher, advocate, and interdisciplinary consultant" (AANP, 2022). I listen to my patients, and I meet them where they are. I believe it is only through understanding another person's full story, as they tell it, that I can provide the best care.
So many times, in health care we hear the words "I just want someone to listen to me." So, when I first dreamed of Leatherman Healthcare, I knew I wanted to offer more than just the usual sick visits and routine care. I knew I wanted to create a safe space for my patients to share their lives, their stories, and their challenges with us. I wanted to create an environment that embodied my own personal approach to health care, which is why I treat my patients as if they are my own FAMILY.
FAMILY is at the heart and soul of Leatherman Healthcare. Our team consists of my younger sister, Mckayla Ruby, who is our Operations Manager. My daughter, Emily Beachley, serves as our Practice Director. These two women are the smiling faces of our practice and have been essential to our success since day one. My husband, Howard Hanshew, is our back-office guru and Financial Officer. And just recently we added Melinda Loman-Hinz to our front-desk team to help manage the demands of our continued growth. Leatherman Healthcare is not just another "doctor's" office. We are a real family. And we continue to be deeply touched by just how much this resonates with our community.
To contact Leatherman Healthcare, email [email protected]