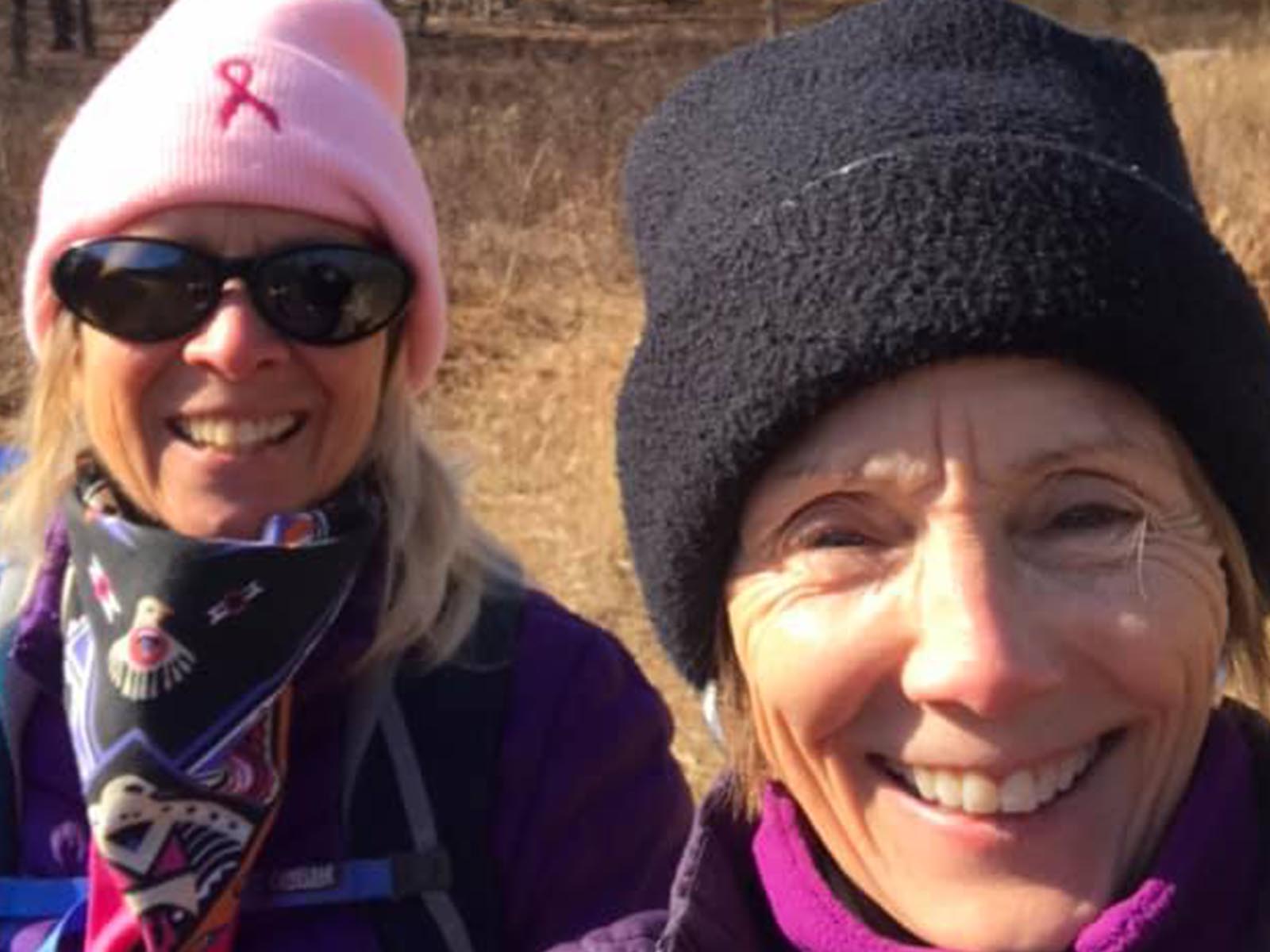 It was so much fun to do the fourth week of "A Year of Hikes: 52 Weeks, 52 Women, Same Trail" with Judy Zube. OMG, have you ever met someone for the first time and felt an instant connection? I just did!!!
It was beautifully sunny, yet cold…just above 30 degrees when we set out for our two-hour hike. It might have been a little cold but, honestly, I was too busy talking and listening to notice.
Judy and I have so much in common. We are both nuts for our grandkids, both have a gay child and are insanely proud of all of our adult children, who by the way don't need our advice!
We bonded over parenting experiences and philosophy, discussed our Catholic upbringings and our spiritual evolution and agreed if your mother called you by your full name you darn well better pay attention…BERNADETTE MARIE!
As we hiked, we got talking about medical emergencies we faced with our children (getting hit by a car, long QT arrhythmias and blood clots to the lungs.) We marveled that somehow, we and our kids all survived! We both expressed our gratitude for living in an area with excellent medical care and remain grateful to the knowledgeable and compassionate doctors and nurses that cared for our children for more than 30 years.
We stopped yacking long enough to comment on the beauty of our surroundings and the steep sections of the trail that were just a little slippery due ice. And, of course, we took notice of the beautiful way the sun reflected off of ice. The stream at the halfway point was partially frozen but we could still hear the water rushing by… it sounded a little like tinkling glass.
We got back to our cars, but we weren't quite finished talking. We stood by Route 77 and chatted some more! We discussed the Prime Time for Women Book Club and our upcoming book for February…Anne Tyler's "Red Head by the Side of the Road." By the way, we now have a new member…welcome, Judy!
One last thing…Judy said, "This hike was way too short, not nearly long enough!"