Prime Time for Women's Walking to Wellness Program (W2W), which began as a five-month program for people in their prime, recently celebrated 15 months of walking as a community on Wednesdays at noon at the ARCC at Hagerstown Community College. That's right…without missing a single week, the W2W community has gathered for 63 consecutive weeks to connect and learn from a variety of presenters (healthcare providers, nutritionists, fitness experts, dieticians, community leaders, inspirational speakers, elected officials) and each other before walking together!  Ask any of our regular members and they will tell you, "Walking to Wellness is where health happens and connections matter!"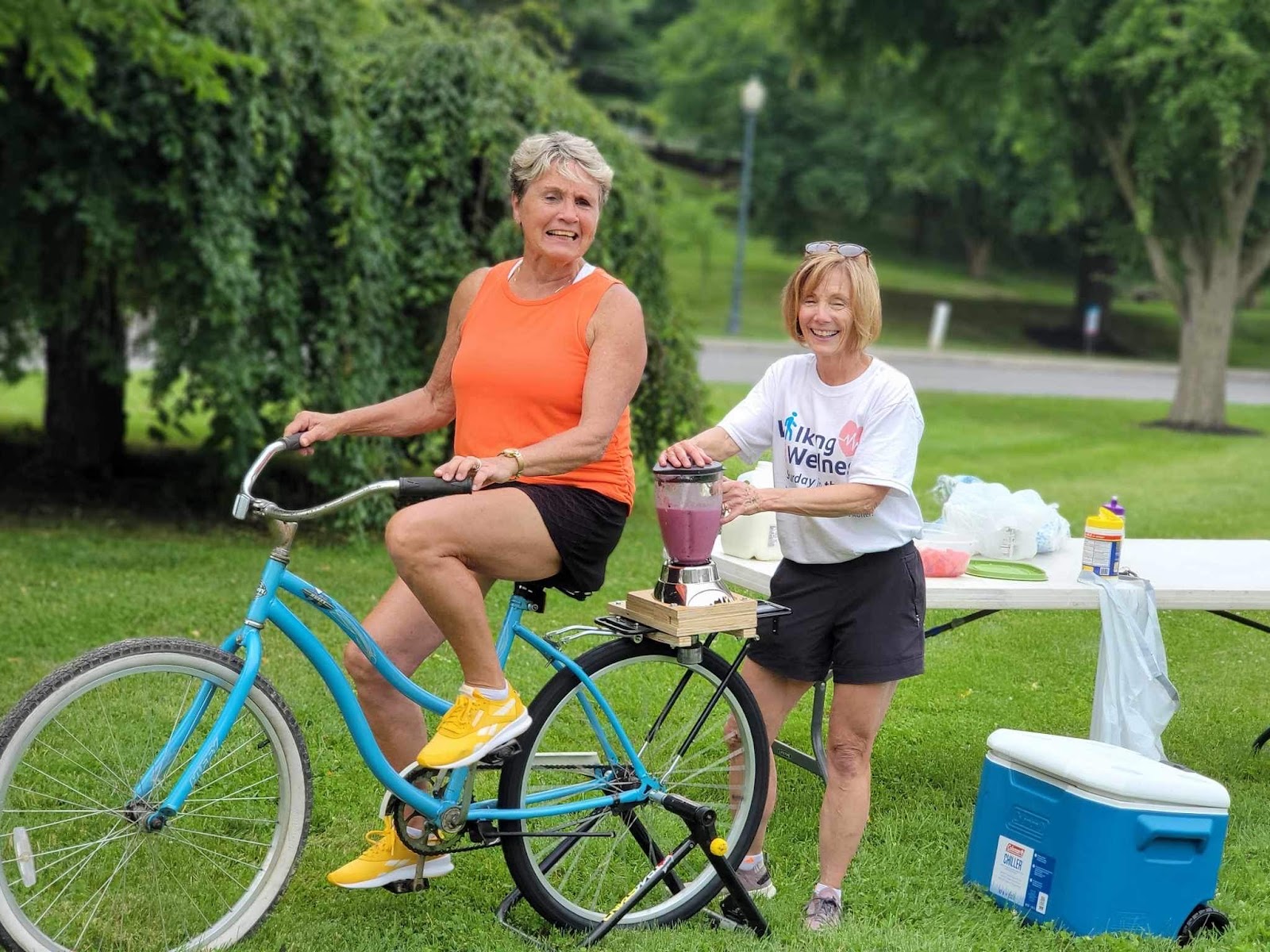 At the request of the Washington County Health Department, PTFW is working even harder to better serve people of all ages. Embracing the recommendation of numerous scientific studies that emphasize the physical and mental health benefits of regular exercise, intergenerational connections, and time spent in nature, PTFW launched "Saturday In the Park" with support from the following towns: Boonsboro, Sharpsburg, Williamsport, Clear Spring, Smithsburg, Hancock and the City of Hagerstown.  This monthly program, which highlights the natural beauty of parks throughout Washington County, is designed to promote healthy aging, active lifestyles, and meaningful connections across generations.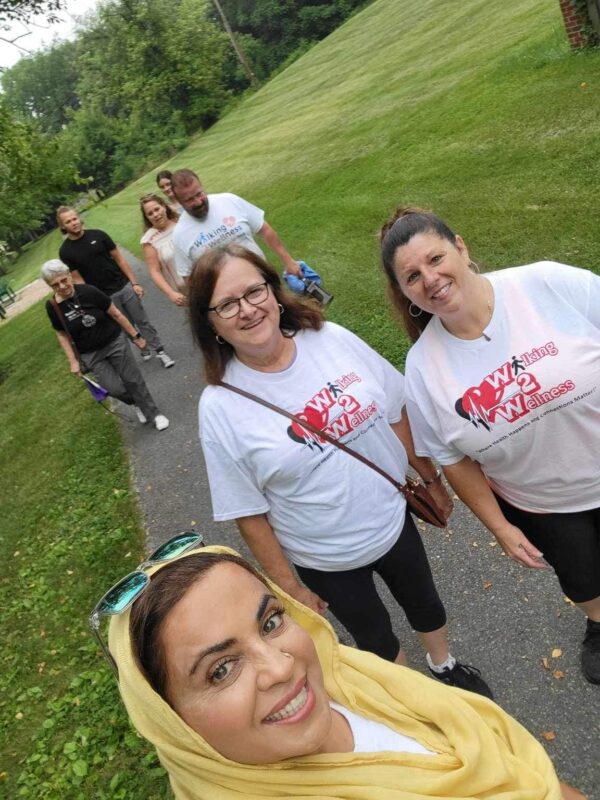 Everyone is invited to join the fun!  Listen to interesting presentations, walk and talk while making new friends of all ages and participate in engaging and entertaining activities such as:  
    Hula Hoop Contest

   

Frisbee-Throwing Contest

   

Kickball

    Bubble Blowing

    Hip Hop in the Park

    Community Mural

    Smoothie Bike Exhibit

    Corn Hole Toss

    Jump Roping

    Basketball Free-Throw Competition

    Magician

    Family Photographer

    Face Painting

    Healthy Snack Tasting Party

    Hopscotch

    Halloween Parade

    Healthy Recipe Swap

    Double Dutch

    St. Patrick's Day Dye Your Hair Green Day

    Pet Parade

    Hide -n- Seek

    DodgeBall

    Park Yoga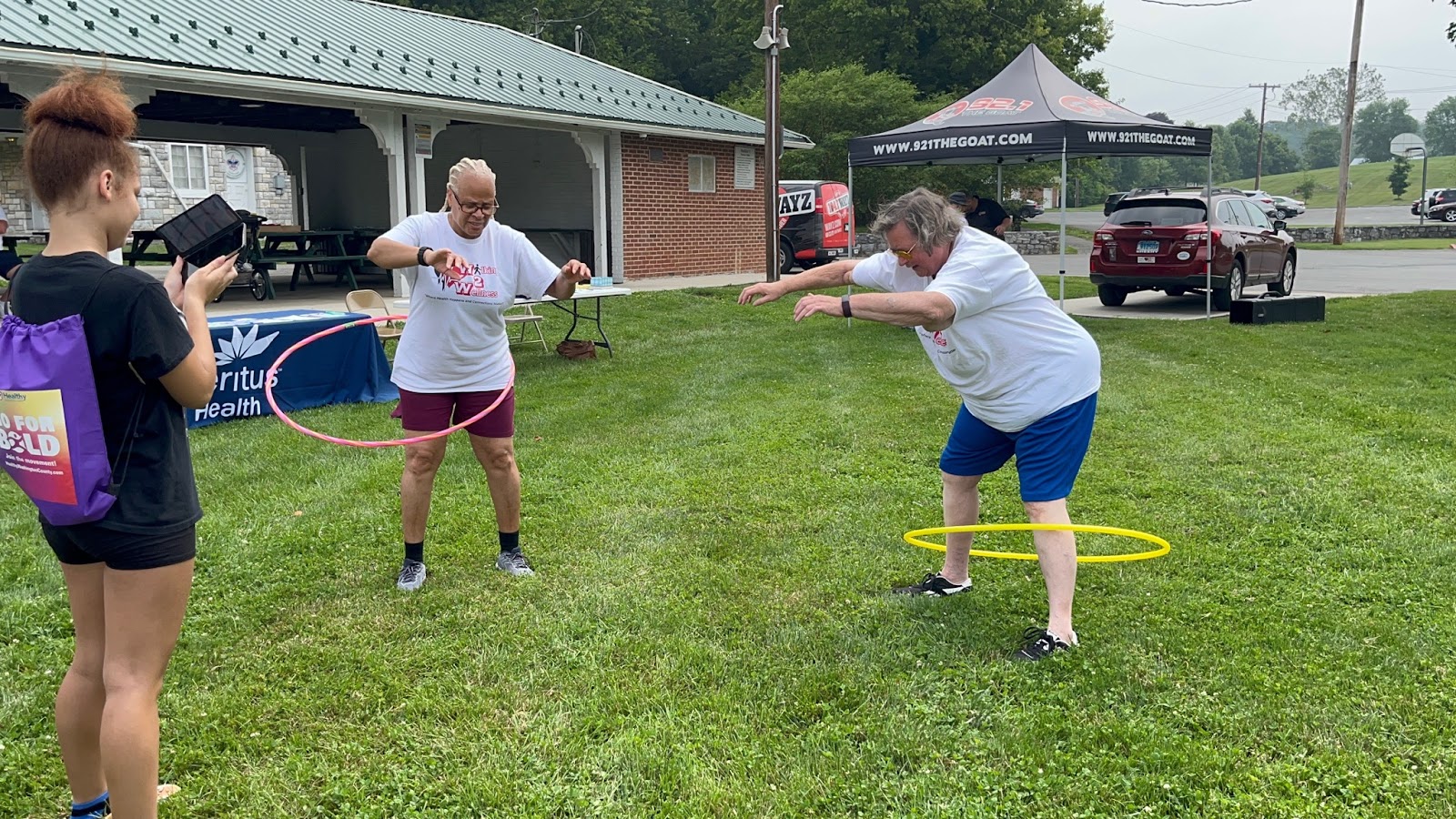 In June, Saturday in the Park took place at Washington Monument State Park as part of the Town of Boonsboro's National Trails Day Celebration.  In July, approximately 50 people gathered at Byron Memorial Park in Williamsport, Maryland, and were welcomed by Williamsport Mayor Bill Green.  Danielle Stahl of the Washington County Health Department welcomed the crowd and thanked Prime Time for Women for hosting the event, which was broadcasted live over the radio. After a mile walk led by Mayor Green, the mixed-age crowd danced as it belted out a heartfelt rendition of Chicago's "Saturday in the Park".  Kids and adults ranging in age from 2 to 85 years of age hula hooped, blew giant bubbles, and best of all rode the Smoothie Bike!  
What you don't know what a Smoothie Bike is???  Made especially for Prime Time for Women, the Smoothie Bike is a modified stationary bike with an attached blender. Folks of all ages took turns pedaling the Smoothie Bike to create a yummy treat made with fresh watermelon, greek yogurt, frozen berries, and milk. The cold, creamy smoothie was the perfect way to celebrate a wonderful Saturday in the Park! 
The next Saturday in the Park event will be held at Marty Snook Memorial Park on Halfway Boulevard on August 5 from 10 AM-noon.  Hope to see you there!